Tailored compliance
solutions for your
business
CONDUCT KYC/AML QUICKLY, PROPERLY AND STRESS-FREE.
Get Quote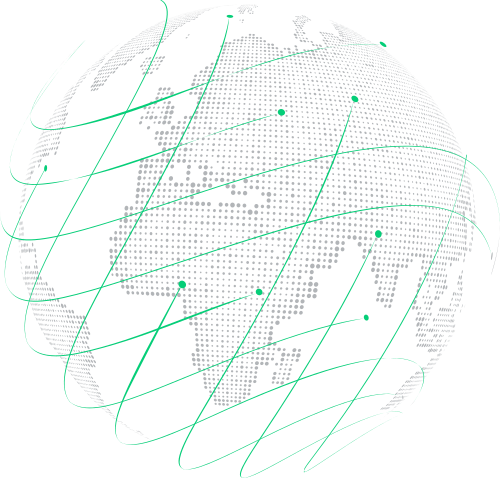 scroll down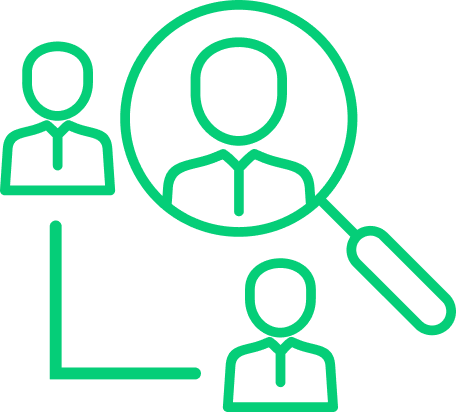 AML screening
Watchlists, International Sanctions lists, PEP screening, Adverse Media checks, Ongoing Monitoring and much more.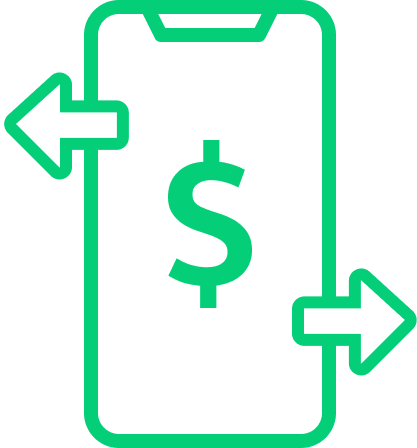 Identity verification
An AI- powered digital onboarding solution for remote identity verification. Take advantage of an iBeta accredited, fully-passive liveness tool.

ID verification
Our Selfie vs ID face match benefits from industry-leading accuracy. Benefit from data extraction and validation in a comprehensive variety of scripts and languages. ID document OCR with support for 190 countries.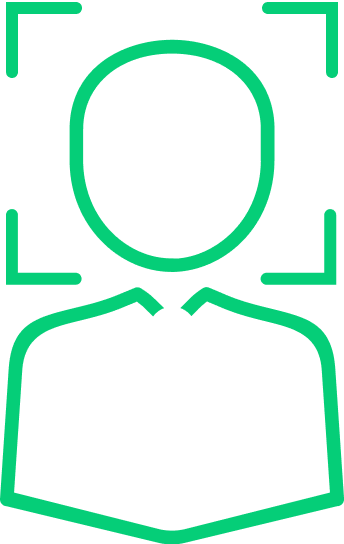 Transaction monitoring
Stay compliant with regulatory requirements with our ongoing fiat transaction monitoring solution.
37+
years combined experience in AML
90+
Countries covered
60+
Satisfied clients
25k+
checks daily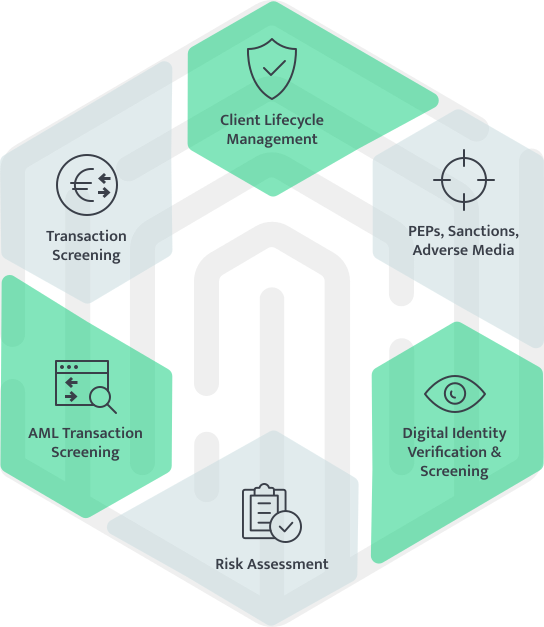 A

All-in-One

KYC & AML Solution;
Global

KYC Compliance

integrating hundreds of different

data sources;

Regulatory

Rules Engine as standard;

Centralized Compliance and Case repository with

real time monitoring;

Guaranteeing peace-of-mind with best-in-class support;
Seamless

onboarding

and

ongoing monitoring functionalities;

Easy parameterization, risk-based approach.
We provide solutions that protect your business and subsequently, optimise its resources.
We are very proud to say that we have worked with specialists from across the globe in developing a simple and straight-forward AI solution. Our solution scans and aggregates data from various sources daily, offering latest information on PEPs, sanctioned persons, international terrorists and global adverse media by country. Online AML/ KYC Compliance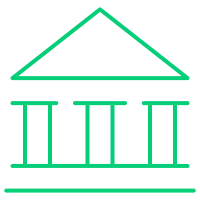 Financial Institutions
We understand the complex nature of Banks and other Financial Institutions. That's why we're able to simplify their processes by revolutionising compliance and automating onboarding.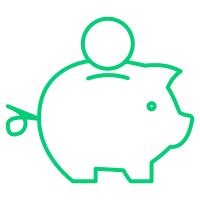 Investment
Finchecker assists Investment firms in tackling key client compliance challenges through automation.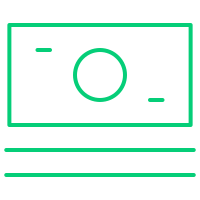 Forex & Brokers
Trusted by world-leading forex brokers, Finchecker assists its clients in automating their compliance processes, while staying up-to-date with the latest global regulations through machine learning and BI-Analytics driven solutions.
Learn More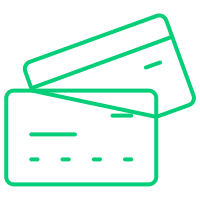 Payments
We specialise in helping payment firms onboard applicants effectively with instant global compliance by utilising hundreds of KYC data sources.
Learn More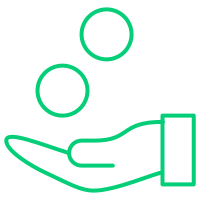 Insurance
Finchecker has been selected by several Insurance firms to deliver their onboarding processes and address fraud and financial crime obligations that occur in the sector.
Learn More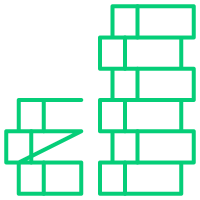 I-Gaming & Betting
Finchecker fully understands the challenges observed by gaming and gambling firms; they face both AML and KYC obligations. For that reason, our RegTek+ solution helps them comply, while reducing costs and increasing productivity.
Learn More
Finchecker
All in one

All the tools you need for AML & KYC compliance are offered in a neat-and-tidy API. No more switching between solutions, no more stress.

Flexible (API)

The quick-to-integrate API can be applied and shaped to any use case. Whether you need fiat transaction monitoring or ongoing adverse media checks, our solution moulds to your back like a bespoke jacket.

Seamless integration

At Finchecker, we pride ourselves on the support we offer to our clients. Indeed, unlike many of our competitors, integration support is in-house, and each of our solution architects knows the product inside out.

Transparent pricing

As we only offer our clients proprietary products, we remain competitive as one of the lowest-priced solutions on the market.
Other Competitors
Fragmented

Many provide limited datasets, resulting in confusion, regulatory fines, delays and ultimately, fraud.

Clumsy (pre made scenarios)

Many flows have been pre-constructed in a one-size-fits-all SDK. Corners are cut and clients are lost.

Never-ending

Integration is perpetually just 'a few weeks away'.

Hidden fees

The list of extras goes on and on, with often extortionate integration fees hidden between the lines.