Ongoing Monitoring
Shield Your Business with Confidence: Comprehensive Ongoing Monitoring for Unwavering Protection & Compliance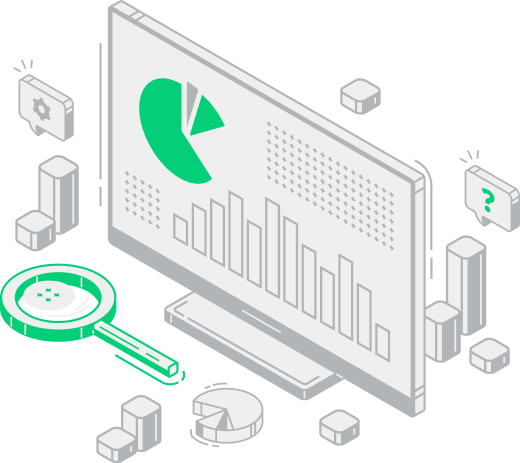 Finchecker Ongoing Monitoring solution - your comprehensive tool for safeguarding your business against financial crimes, regulatory breaches, and reputational risks. Keep up with ever-changing global regulations and maintain a secure and compliant business environment using our monitoring tools tailored to meet your specific needs. Gain insights from our extensive coverage, monitoring a diverse range of individuals and entities across various risk categories, ensuring the highest level of protection for your business.
Our solution provides:
In-Depth Monitoring & Coverage
Continuously monitor a broad spectrum of individuals and entities, including Politically Exposed Persons (PEPs), sanctioned individuals or organizations, offshore entities, and those with criminal backgrounds. Gain a thorough understanding of your clients and business partners for enhanced risk management.

Instant Notifications & Real-Time Alerts
Receive timely alerts directly to your dashboard or via email, enabling you to take immediate action in response to potential risks or changes in client profiles.
Streamlined False Positive Management
Easily mark alerts as false positives, reducing the workload for your compliance team and ensuring an efficient risk management process.

Customizable Adverse Media Monitoring
Set up tailored adverse media monitoring based on specific keywords relevant to your industry or organization, helping you identify and address potential reputational risks and stay ahead of emerging threats.
Document Expiration Tracking
Monitor crucial document expirations such as passports, visas, or business licenses, ensuring continued compliance with regulatory requirements and facilitating the timely renewal of necessary documents.
Empower your business with our Ongoing Monitoring solution, confidently navigating the complexities of the financial industry, and ensuring the highest level of protection against financial crimes and reputational risks. Experience the benefits of our cutting-edge technology and unparalleled expertise.
Who we provide solutions for:
Compliance consulting firms

Law firms and legal services:

Payment service providers

E-commerce platforms

Insurance companies

Investment firms and brokerages

Banks and financial institutions
Confidently shield your business. Explore our ongoing monitoring for protection and compliance.