Transaction Monitoring
Empower Your Business: Detect, Prevent & Conquer Financial Crimes.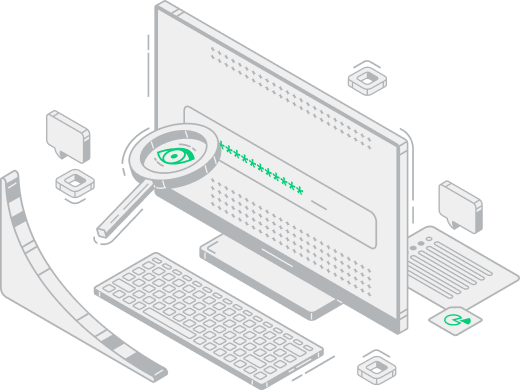 Finchecker Transaction Monitoring—a powerful and customizable solution designed to help your business identify and prevent financial crimes, such as fraud and money laundering. Leverage our platform's comprehensive features to stay compliant, efficient and secure.
Our solution provides:
Customizable Rule Engine & Integration-Ready Fields
Create personalized rules for transaction monitoring based on criteria like beneficiaries, sub-types, and amounts to trigger alerts, assign tasks, or initiate AML cases. Create black/white lists for customers and transactions to be used in the rule engine for detecting transactions that match specific criteria.
Customizable Vocabulary & Classifiers
Create black/white lists for customers and transactions to be used in the rule engine for detecting transactions that match specific criteria. Develop classifiers, such as blacklists of high-risk countries or known fraudsters, to flag suspicious activities.
Sequences & Real-time Status Monitoring
Identify patterns in transactions indicative of fraud or money laundering, while staying informed with our up-to-date status monitoring system that displays the current status of the AML module and connected databases.
Comprehensive Activity Log & Automated Reporting
Track all system activities, including transactions, customer interactions, and user actions, for better supervision and accountability. Generate scheduled or manual reports for transactions, customers, and AML cases, including detailed information like customer data, change logs, and case specifics.
Flexible User Management & Configurable System Settings
Implement a role-based access control system with custom roles and permissions, as well as user account management, password changes, and role assignments. Adjust global settings for the platform, including system name, timezone, and integration settings.
Task Management & AML Case Handling
Create prioritized tasks and to-do lists based on specific criteria, such as transactions matching certain rules, and assign them to designated users. Efficiently process AML cases triggered by customer onboarding, transaction processing, or manual screening, with detailed case information readily available.
Embrace the full potential of our Transaction Monitoring Platform, designed to help your business stay ahead of emerging risks, maintain regulatory compliance, and fortify your financial interests. Navigate the complexities of the financial industry with confidence, knowing your business is backed by our cutting-edge technology and unparalleled expertise.

Who we provide solutions for:
Banks and financial institutions

Payment service providers

E-commerce platforms

Money transfer services

Cryptocurrency exchanges

Wallet providers

Investment firms and brokerages

Insurance companies
Stay ahead of financial risks. Discover how our advanced solution strengthens compliance and security.